By Savannah Sherwood July 3 at 9:45am CDT
What if the life of someone you love was saved because of a simple app competition sparked by a doctor in California and the advocacy efforts of a mother in Ontario?
On the afternoon of March 12, 2016, routine and normalcy lingered through the air as Melissa Sheldrick, wife and mother of two, ran her weekend errands.
Her mental to-do list included a stop by the pharmacy to pick up a prescription for her 8-year-old son, Andrew.
Diagnosed with a sleep disorder called parasomnia, Andrew began taking a daily dosage of Tryptophan in 2013. Trips to the pharmacy were routine, as his prescription needed to be refilled every two weeks.
Once Sheldrick returned home, she placed the medicine in the refrigerator and proceeded to walk further into her typical Saturday afternoon.
As the evening began to draw in, Andrew was given his daily dosage of medication before running off to bed.
The sun returned to it's resting place, as did the Sheldrick family, nestled in their home near Toronto, Ontario.
The following morning, devastation crept into their lives, as their little boy did not wake from his sleep.
"His dad went to wake him up and found him dead. The police said he had been gone for several hours," Sheldrick said.
Grief and confusion instantly enveloped the Sheldrick's home. Immediately after the death of their son Andrew, the police opened an investigation.
"They took the medication bottle. We thought it was the last possible cause. Maybe it was a congenital heart defect, or maybe Andrew had a brain aneurysm," Sheldrick said. "It took four and a half months before we found out what had happened."
The coroner's report concluded that the prescription Andrew had taken was not Tryptophan, the sleep medication he was prescribed, but instead was Baclofen.
Baclofen is a muscle relaxant used to treat muscle spasms in conditions such as multiple sclerosis. "Andrew had taken three times the lethal amount for an adult. There was no trace of his sleep medication," Sheldrick said.
After juxtaposing the pieces together through an investigation, the Institute for Safe Medication Practices Canada discovered that the error occurred within the independent compounding pharmacy.
It seems that many things in life have the ability to teeter back and forth between two dichotomies. In a matter of moments, something that is seemingly good can produce something bad, and vice versa.
Medicine, a compound used for the mere purpose of bringing healing and treatment to a body can also become the product of pain and sorrow through even the simplest of mistakes.
According to ProPublica, medical errors are the third leading cause of death in the United States. Andrew's story illustrates that this is a widespread, global issue.
"You can't eliminate human errors, but there are ways you can minimize them," Sheldrick said.
Yes, the alarming statistics are current reality. However, there are people in all corners of the world committed to finding ways to reduce these fatal and devastating errors, including Sheldrick herself.
A UCLA physician, Dr. Robert Shpiner, has also grown frustrated after continually observing the occurrence of unintentional and harmful interactions of prescription drugs and supplements. Rather than allowing his frustration to fester from within, he decided to take action against the issue. He has sparked a HiddenGenius technology competition: MedPic Prescription Drug App.
The competition is calling for HiddenGeniuses around the world to race to develop and demonstrate a simple app that will reduce drug interaction errors.
The application must have the capability of photographing the medical bottle, label, and pill, create a list of current and past medication and supplements, alert for drug interactions, is widely adopted and is easily shareable among patients, family, caregivers, doctors, and pharmacists.
Medication errors are a multi-faceted issue. They occur within homes, hospitals, nursing facilities, pharmacies, etc. Whether it is an error due to the packaging, drug administration and dispensing, or negative interaction between two drugs, the consequences can all be harmful and even fatal.
This competition cannot reduce all types of errors. However, it can take a measurable bite out of serious drug interaction problems and possibly save someone's life. Maybe some HiddenGenius out there can code it in their basement?
The responsibility of ensuring medication safety does not lie in the hands of one person: we are all responsible. "The more safeguards that we can put in place, the better," Sheldrick said.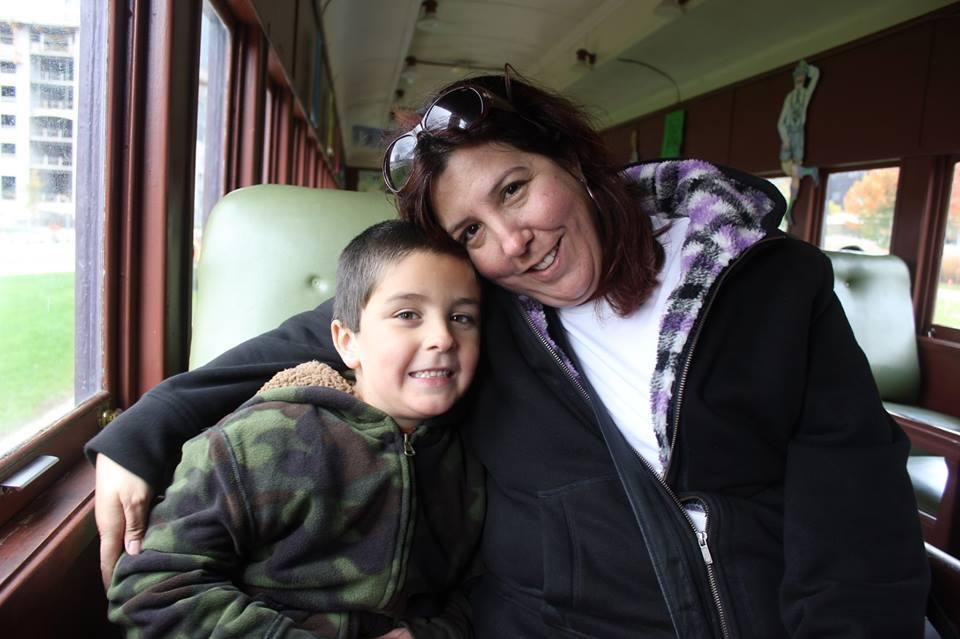 A full-time wife, mother, and teacher. A part-time advocate. Sheldrick has navigated a whole tribe of people, spanning the globe, who have joined in her efforts of educating and raising awareness on this issue.
"It is the only way that I can do anything in the situation that I obviously have no control over. It is a feeling of being productive," Sheldrick said. "Nothing I do is going to bring my son back, but I feel that if we can save the heartache of one family, then I have done my job."
Their little boy who loved to play soccer, Xbox, and swim will always be remembered for the life, energy, and love that he scattered everywhere he went. "Andrew had many friends. He had a persona at school and was known to be the caring little boy looking out for the kids that were struggling," Sheldrick said, as she reflected on the day that turned their world upside down.
Dr. Shpiner funneled his experience with patients into sparking the MedPic Prescription Drug App competition.
The tragedy that the Sheldrick family has experienced since March 13, 2016, certainly magnifies the importance of safe medication practices- within hospitals, pharmacies, and in homes.
"There are so many different features that an app could have that would be beneficial," Sheldrick said.
The competition is to serve as a catalyst, speeding up the process of finding this specific technology. There is no time to waste.
"Think about seniors or people that are chronically ill that have to take five or six prescriptions a day. Being able to have those medications organized in the palm of their hands would be great," Sheldrick said.
Trevor McKeeman, founder, and CEO of HiddenGenius is confident that this app would help his 94-year-old grandfather and many other families around the world. "Last year my grandfather had eye surgery, and his med list included a drug that could have been very harmful if we hadn't caught it. An app like this would help multiple family members and doctors keep track of his current and historical medication list, which has been difficult," he said.
Action must be taken to ensure that this issue is diminished.
We need passionate people, like Dr. Shpiner, to stand up and rally behind this competition by sponsoring and sharing with their community.
We need advocates, like Sheldrick, that are committed to seeing systematic change and technological advancements that will save the lives of people across the world.
We need you, your powerful voice, to join Dr. Shpiner, the Sheldrick family, and the many others who are determined to find ways to combat the widespread and multi-faceted issue of medication errors.
Join the forces at HiddenGenius.com and help support the development of this technology by sponsoring the prize and attracting innovators to tackle the challenge, win the competition, and deliver technology that saves lives.
Visit Andrew's Allies Facebook Page to learn more about Sheldrick's advocacy efforts and ways you too can leverage your voice!
If all voices join forces to become one loud voice, systems will be changed, new technology will be developed, and lives will be saved.